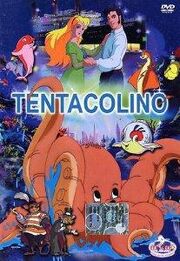 Tentacolino (also known as In Search of the Titanic) is a 2004 animated sequel to the 1999 Korean-Italian animated film
The Legend of the Titanic
 directed by Kim J. Ok.
In search of the Titanic, a group of friends find themselves inside a bathysphere and awake in Atlantis. With the help of the King of Atlantis, they do their best to recover the Titanic.
*Jane Alexander - Elizabeth
*[[Anna Mazzotti]] - Ronnie
*[[Francis Pardeilhan]] - Don Juan
*[[Gregory Snegoff]] - Smile
Reception
Edit
Tentacolino recieved a whole bunch of almost nothing but negative reviews.